About the university
Leuphana University Lüneburg is a public university located in the German state of Luneburg, Lower Saxony. The Leuphana University of Luneburg was originally established as a teacher-training college but later on, it granted the official university status in 1989 and then it merged with the University of Applied Sciences North-East Lower Saxony in 2005. Moreover, the university is credited with founding Germany's first public university. One of Leuphana University's main goals is to focus on sustainability and build a sustainable campus. It has been designated as family-friendly, and the Eco-Management and Audit Scheme has granted it certification. Since 2014, the university has been carbon neutral. In 2016, it was designated as a Fairtrade University, and in 2017, it was nominated for the German Sustainability Award.
Leuphana University Lüneburg collaborates with a number of universities around the world for a variety of reasons, including integrated study-abroad programs, international research promotion, and strategic partnership development.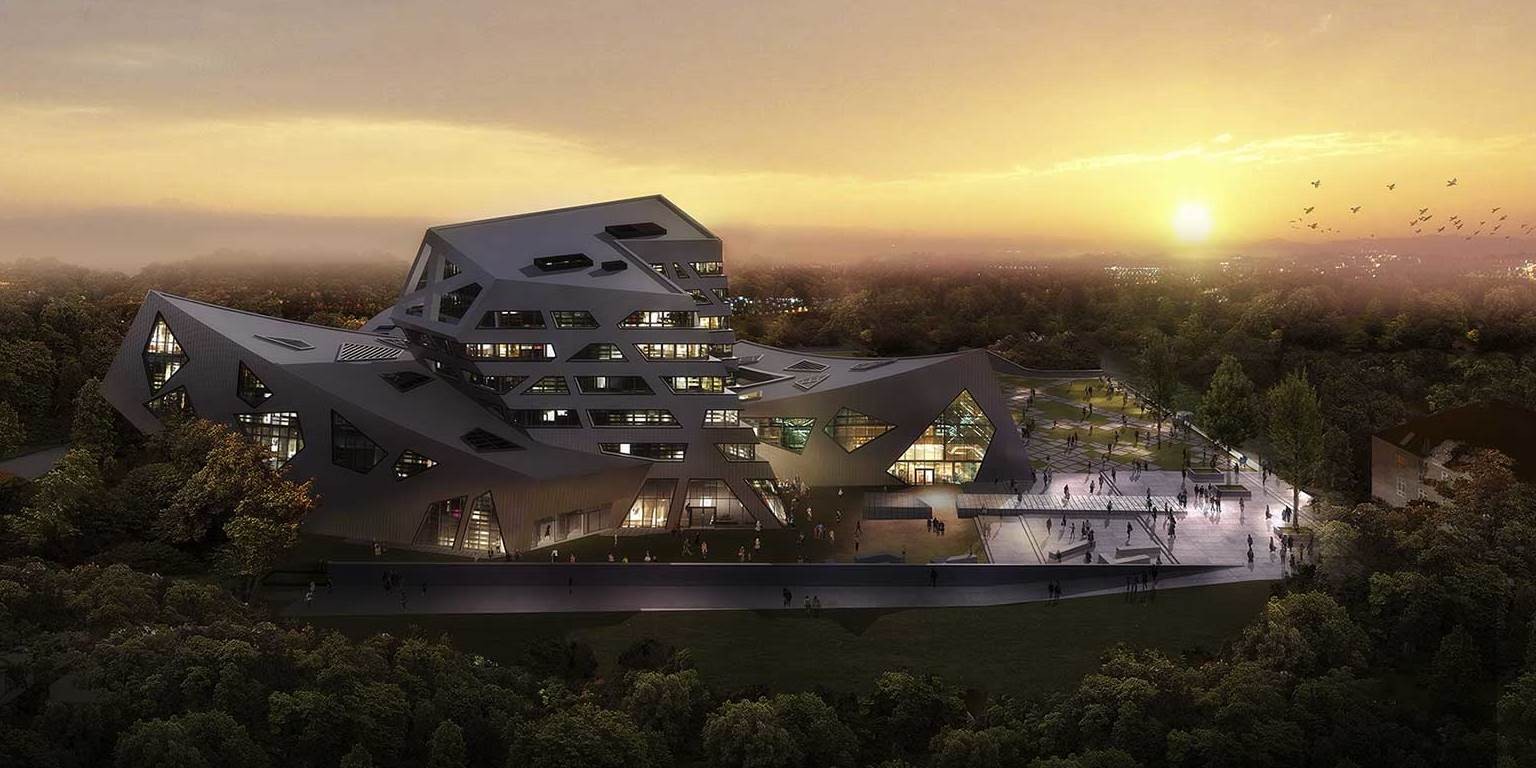 Ranking
It has ranked 901st in the world and ranked 347th in Europe by Shanghai Jiao Tong Academic Ranking of World Universities
Jobs near the university
Students from the European Union are free to work in any field they choose. Students with a student visa from outside the EU are permitted to work 120 full days or 240 half days per year. Please note that all students, including EU citizens, must have public health insurance while working during their studies in Germany. Bartending, selling organic food on the weekly market, and translation jobs are popular among international students, depending on their German language skills. On the Career Service page, you can search for job openings.
Internships near the university
Internships are encouraged for German students during their studies, and most organizations, both for-profit and non-profit, offer foreign students placements. So, yes, your chances of finding an internship that will give you practical experience are good. Your German language skills, on the other hand, should be sufficient to apply for an internship.
The EU Higher Education Office in Hanover/Hildesheim assists international students and graduates in finding internship opportunities in Lower Saxony and writing applications.
You will not be able to find an internship through the International Office. To find an internship, please visit the Careerservice and Erasmus-Intern platforms.
House and accommodation
Both short-term and long-term stays are available. The accommodation service at Leuphana University assists students in finding suitable housing. There are both student dorms and private apartments available. Shared housing is common in both student dorms and private flats.
Studentenwerk OstNiedersachsen
This program provides students with unfurnished rooms in seven student dorms near the main campus or city center on a flat-share basis.
Six student dorms are located near the main campus. In flatshares, students can get unfurnished rooms. Students must first create an account, get to know their flatmates, and then submit an application that will only be accepted by the tenants.
Students can rent fully furnished single apartments in this location.
Courses offered by the university
Luneburg's Leuphana University offers over 30 different degree programs organized into four major faculties: Faculty of Education, Faculty of Humanities and Social Sciences, Faculty of Sustainability, and Faculty of Business and Economics
College, Graduate Schools, and Professional Schools are the three types of educational institutions. For advanced studies, there are interfaculty institutions, research centers, and a DFG Humanities center. Full-time, part-time, and professional study programs are available at Leuphana University. There are also study options available for refugees.
Cost of living
The cost of attendance for international students includes expenses such as tuition, housing, books and materials, and travel. The following are the specifics of these costs: Rent – 300-400 Euros, food cost will be approximately 200-230 Euros, Books, clothes, leisure, and other sot includes 80-250 Eros. So the overall estimated cost will be 900 Euros pr month.
| Category | Expensive City [in Euro] | Average [in Euro] | Small town [in Euro] | Comments |
| --- | --- | --- | --- | --- |
| Rent | 500 | 375 | 200 | Depending on the location |
| Semester Fees | 350 | 200 | 110 | Per semester |
| Transportation | 0 | 0 | 0 | The cost of transportation is already included in the semester fees. |
| Public Insurance | 110 | 110 | 110 | Insurance does not depend on cities. |
| Private Insurance | 35 | 35 | 35 | you can choose either public or private insurance. |
| Radio Bill | 18.36 | 18.36 | 18.36 | Per month |
| Mobile | 20 | 15 | 8 | Mobile bill does not depend on cities. Usually it cost 8-20 euro per month |
| Groceries | 220 | 200 | 160 | Depending on your choice |
| Miscellaneous | 200 | 150 | 100 | Depending on your choice |
| Total [with Public Insurance] | 1,418 | 1,068.36 | 706.36 | Per month |
| Total [with Private Insurance] | 1,343 | 993.63 | 631.36 | Per month |
About the city
Lüneburg is a German city located in northern Germany. Am Sande square is framed by red brick Gothic–style buildings in the medieval old town. The German Salt Museum, which is housed in the former Lüneburg Saltworks, explains the history and significance of salt mining, which was the source of the city's medieval wealth. Because of centuries of mining, many of the buildings in the historic district are leaning. Places to visit near the Leuphana University Lüneburg are Luneburg Water Tower, Historisches Lueneburger Rathaus, German Salt Museum, Alter Kran, Kloster Lüne.
Visit the following links for more information :